In today's fast-paced business environment, it's more important than ever for companies to focus on their core competencies and streamline their operations. Outsourcing cloud development or management involves partnering with a company that specializes in data engineering and cloud services to prototype, build and manage your cloud-based or hybrid applications, infrastructure, and data. This partnership allows you to take advantage of the expertise and experience of the R&D partner, freeing up your in-house IT team to focus on other critical business initiatives.
So why should you consider outsourcing your cloud development needs? Let's take a closer look at the benefits and advantages of it.
What is Cloud Development Outsourcing?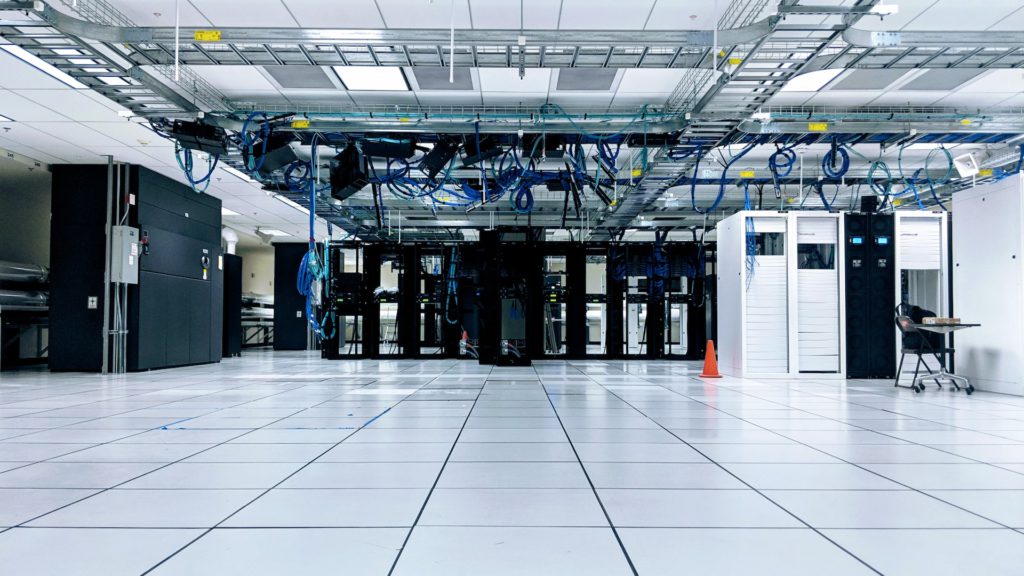 Cloud development outsourcing is the practice of partnering with a third-party provider to build and/or manage your cloud infrastructure. This includes the development, deployment, and maintenance of cloud-based applications and services. The provider takes on the day-to-day issues related to cloud computing​, interoperability, security and regulatory compliance​, and processing of huge volumes of data in real time, allowing you to focus on your core business activities.
What's the Difference Between Traditional IT outsourcing services and Cloud Development Outsourcing? 
Traditional outsourcing of IT services is the practice of engaging an external provider to build and maintain custom software. This approach can be beneficial in certain scenarios, but it can also come with a number of drawbacks, including high overhead costs and long deployment cycles. Cloud development outsourcing offers an alternative solution that combines the scalability and cost savings of cloud computing with the expertise and flexibility of a dedicated software provider.  
With cloud outsourcing, businesses can access specialized skills on-demand and pay only for what they use. This makes it an attractive option for companies looking for more efficient and cost-effective development services.
What are the Advantages of Outsourcing Cloud Development?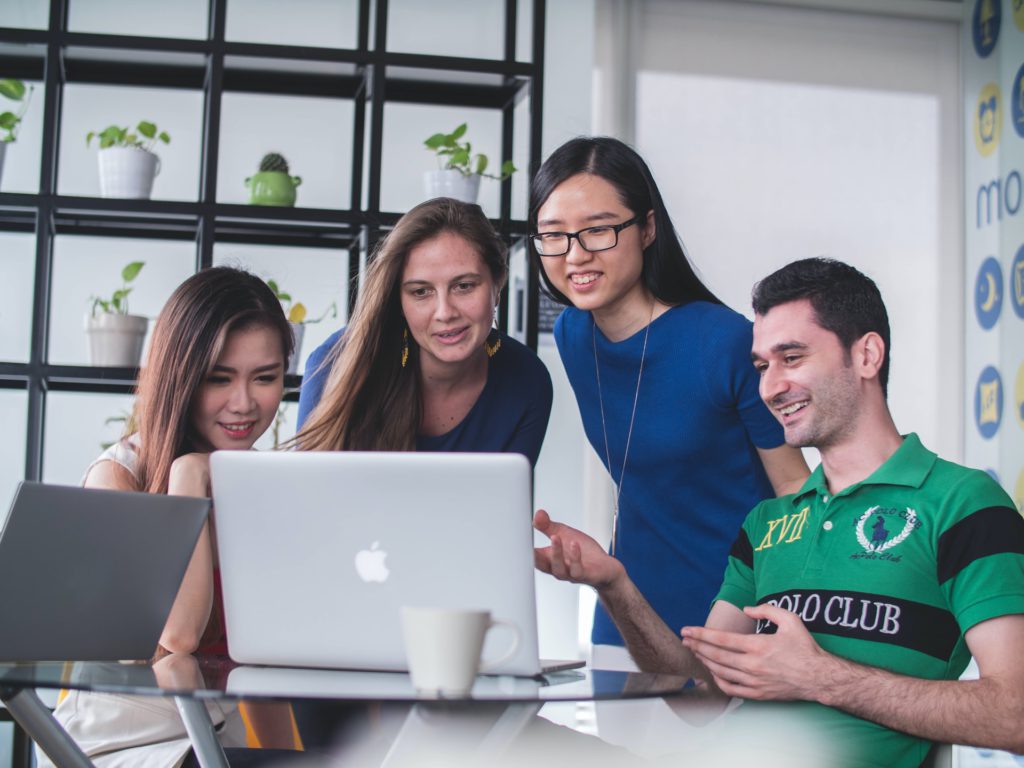 Streamline Operations: Outsourcing cloud development allows you to streamline your operations by offloading the day-to-day management of your cloud infrastructure to a third-party provider. This frees up valuable time and resources that can be directed towards your core business activities.
Reduce Costs: Cloud outsourcing IT services can help you reduce costs by leveraging the expertise of a dedicated team without the added overhead of maintaining an in-house team of cloud experts. This can also help you avoid the costs associated with downtime, such as lost productivity, missed opportunities, and damage to your brand reputation. 
Read more: Cloud Cost Optimization: Best Practices for Managing Cloud Expenditures in the Enterprise
Improve Security: Cloud IT services outsourcing can help you improve security by leveraging the security expertise of your provider. They will have the resources and know-how to implement best practices and ensure that your data is protected from potential threats. Your provider can also help you stay compliant with regulations such as HIPAA and PCI-DSS. 
Stay Ahead of the Curve: Outsourcing cloud development can help you stay ahead of the curve in a rapidly evolving marketplace. By partnering with a team of experts, you can take advantage of the latest technologies and best practices in the industry.
Cons of Outsourcing Cloud Development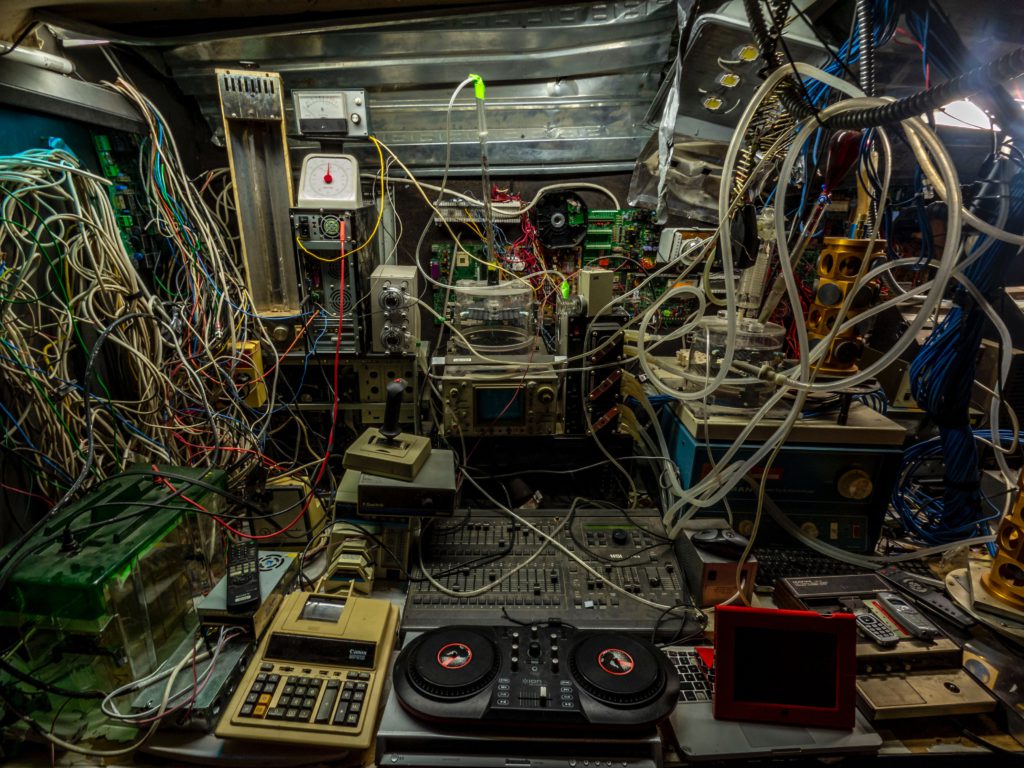 Loss of Control: Outsourcing cloud development environment can lead to a loss of control over your cloud infrastructure. This can make it more difficult to customize your applications and services to meet your specific needs. 
Communication Challenges: Communication can be a challenge when working with an outsourcing provider. This is especially true if you're working with a provider in a different time zone or speaking a different language.
Dependence on Provider: Outsourcing cloud development means that you're dependent on your provider to manage your cloud infrastructure. This can create a sense of vulnerability and a lack of control over your operations.
How to Outsource Cloud Development
Define Your Goals: Before you start cloud outsourcing, it's important to define your goals. What do you want to achieve by outsourcing your cloud development? What are your priorities? 
Research Potential Providers: Once you've defined your goals, it's time to start researching potential providers. Look for providers with a strong track record of success and a reputation for excellence.
Check References: When you've narrowed down your list of potential providers, be sure to check their references. This will help you get a sense of their experience, professionalism, and customer service.
Read more: In-House or Outsource, or Why It's Not Really a Question
Assess Compatibility: It's important to assess compatibility between your business and the outsourcing provider before you make a final decision. This includes factors such as communication style, work culture, and management approach.
Define the Scope of Work: Once you've chosen a provider, it's important to define the scope of work. This includes the deliverables, timeline, and budget for the project. Be sure to outline your expectations and any concerns you may have.
Establish Communication Channels: Communication is key when outsourcing cloud development. Establish clear communication channels and expectations with your provider. This includes regular check-ins, progress updates, and addressing any concerns or issues as they arise.
What are the Key Considerations for Selecting a Cloud Development Outsourcing Partner?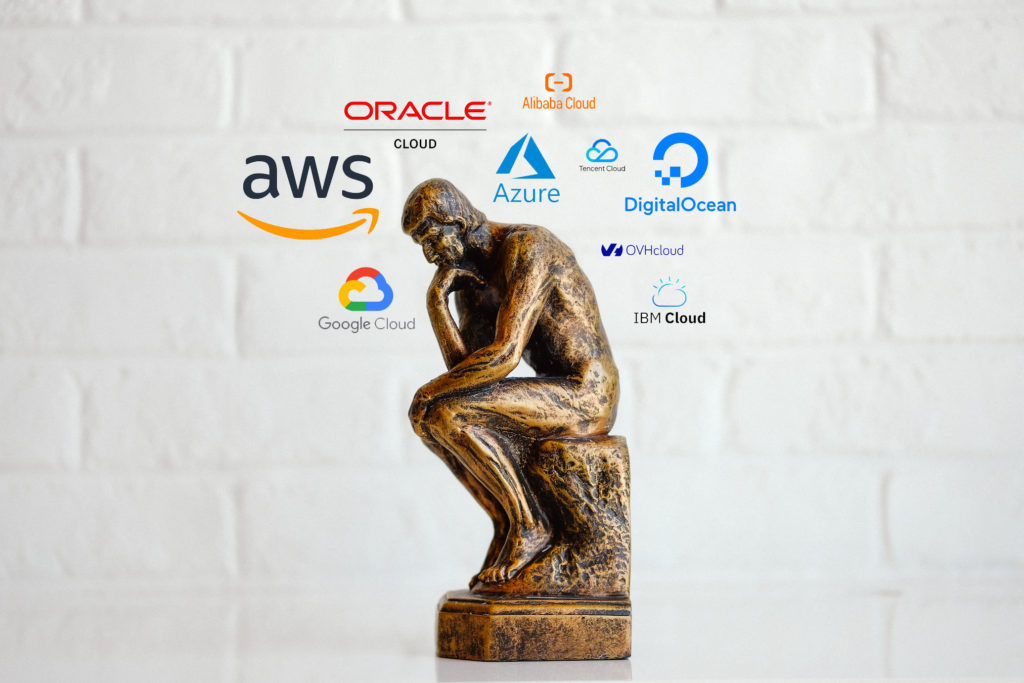 Look for Experience: When choosing a provider to outsource cloud development, look for a team with a strong track record of success. Ask about their experience working with cloud-based applications and services, and make sure they have the expertise you need to meet your specific goals.
Assess the Provider's Expertise: In addition to experience, assess the provider's expertise in the specific areas you need. This includes skills such as cloud infrastructure management, security, and compliance.
Check References: References are an important way to get a sense of a provider's reputation and the quality of their work. Ask for references from past clients and take the time to speak with them about their experience working with the provider.
Read more: Challenges for Tech Leaders in Collaboration with a Data Team
Evaluate Communication: Communication is key when outsourcing cloud development. Evaluate the provider's communication style and make sure it aligns with your own. Look for a provider that is responsive, transparent, and proactive in their communication.
Consider the Provider's Location: The location of your provider can impact the quality of their work and the level of support they can provide. Look for a provider that is in a location that aligns with your needs and timezone. For instance, it is usually easy for providers from Eastern Europe to arrange meetings with parent companies in the United States, while this can be a major obstacle for those who partner with South Asia providers.
Wrap Up
Offshore cloud development can be a smart way to streamline operations, reduce costs, and improve security. However, it's important to choose the right provider and establish clear expectations to ensure a successful partnership. By following the tips in this blog post, you can find the right provider to outsource your cloud development and free up valuable time and resources to focus on your core business activities.
At GreenM, we understand the challenges of managing and scaling cloud infrastructure. That's why we offer a full range of cloud development and data engineering services to help you focus on what you do best. Our experienced team engineers are here to help you design, develop, and deploy your cloud-based applications and services. Check our latest case studies.
Whether you're looking for assistance with cloud architecture, API development, processing of huge volumes of data, or security and regulatory compliance, we have the expertise you need to succeed. Don't let the complexity of cloud development hold you back from achieving your business goals. Book a meeting with us today to learn more about our cloud development outsourcing services and how we can help you take your business to the next level.
References
"According to a study by Grand View Research, the global cloud computing market is expected to reach $1.0 trillion by 2028." Source: "Cloud Computing Market Size, Share & Trends Analysis Report By Service (PaaS, SaaS, IaaS), By Organization, By Deployment (Public, Private, Hybrid), By End Use (BFSI, IT & Telecom), And Segment Forecasts, 2021 – 2028," Grand View Research, July 2021, https://www.grandviewresearch.com/industry-analysis/cloud-computing-market.
"A survey conducted by Deloitte found that 74% of businesses plan to increase their cloud spending in 2021." Source: "2021 Deloitte Global Cloud Survey: Managing Multicloud and Hybrid Cloud," Deloitte, 2021, https://www2.deloitte.com/content/dam/insights/us/articles/7882_Cloud-Survey-2021/DI_2021-global-cloud-survey.pdf.
"A report by RightScale found that 93% of organizations are using cloud technology in some form." Source: "RightScale 2019 State of the Cloud Report," Flexera, February 2019, https://www.flexera.com/blog/cloud/rightscale-2019-state-of-the-cloud-report-highlights/.
"According to a study by Forrester Research, outsourcing cloud development can result in cost savings of up to 40%." Source: "Outsourcing Cloud Development? 5 Criteria for Success," Forrester Research, September 2014, https://www.forrester.com/report/Outsourcing+Cloud+Development+5+Criteria+For+Success/-/E-RES116924.
"A report by Gartner found that by 2022, cloud services will be essential for 90% of organizations' data and analytics strategies." Source: "Magic Quadrant for Data and Analytics Service Providers," Gartner, February 2021, https://www.gartner.com/en/documents/3981373/magic-quadrant-for-data-and-analytics-service-providers.
Photo by Mimi Thian, Taylor Vick, Martijn Baudoin, Tingey Injury Law Firm on Unsplash