Gut feelings, supported by facts, and how they applied to the Tableau Conference 2019 at Las Vegas
As GreenM ambassadors, and Ukraine User Group reps, this November we participated in the largest & the most important Analytics Conference in Las Vegas – TABLEAU 2019.


True inspiration
More than 20K data community members interacted in all possible ways, inspiring and learning from each other in the city that never sleeps. (Can confirm: we needed some time for our vocal cords to recover after so many lively passionate talks, as well as a good nap for the networking which went on from dusk to dawn!).
The event gathered together the best professionals in Data Analytics like Steve Wexler – the Founder of Data Revelations and Co-author of The Big Book of Dashboards: Visualizing Your Data Using Real-World Business Scenarios. It was a great honor meeting him.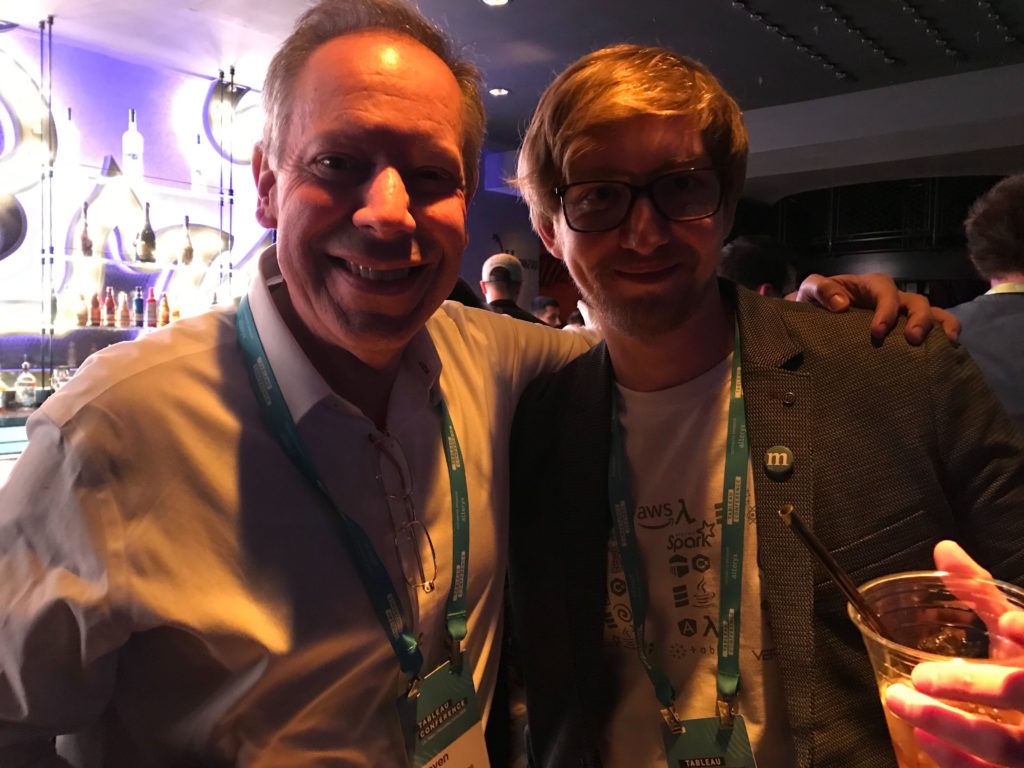 Communicating with him really makes a solid impression. The energy and confidence that Steve conveys to his peers are hard to put into words. But believe us, this is a fantastic feeling. We would also like to congratulate Steve as a 2019 inductee to Tableau Zen Master Hall of Fame, which is an absolutely well-deserved nomination.
Steve Wexler – The Founder of Data Revelations and co-author of The Big Book of Dashboards: Visualizing Your Data Using Real-World Business Scenarios (Wiley, 2017). He is the recipient of numerous awards including being a five-time Tableau Zen Master, Iron Viz Champion, and Tableau Training Partner.

Steve's presentations and training courses put together a high level of product mastery with real-world experience garnered via the development of thousands of visualizations for dozens of clients. Innumerable numbers of professionals in organizations of any size have gained from his lessons. His seminars are never boring, clear, with a sense of patience and dash of entertainment.
Wow. That was important. Key points
This year Tableau defined itself as cloud-friendly AI-powered self-service analytics and self-service data management.


During the event, it was recognized that Companies progress to a single source of Truth on their transactional data and add more from external sources to build a good foundation for their ML/AI initiatives.
We were happy to learn that for better Data Management Tableau:
partnered with Amazon on their Modern Cloud Analytics program;
developed Tableau Blueprint – approach to work with data;
introduced Tableau Catalogue.
As for other AI vectors, it should be mentioned that Ask Data (beta introduced in 2018) received a bunch of new functions and seems to be on its development way to advanced level. And there is Tableau Explains functionality that verbalizes insights from visuals in a text form.
One more bit of impressive news is the loooooong awaited Dynamic parameters will be introduced next year!
What else was interesting at TC2019? Obviously, we have to mention the story of Hesham Eissa, Iron Viz co-champion. Really just an inspiring story. What's even more amazing is how he became acquainted with the world of Tableau less than a year ago. You had to be there to feel the energy he exudes. Hesham doesn't just like it, visualization is his big thing. You can follow Hesham on Tableau Public to see the winning DataViz Diverse Diners and the rest of his work.

Source: tableau.com
The Power of Tableau Community
This is what makes the conference really stand out, all thanks to Taha Ebrahimi, Caroline Yam, Ella Worsdale and other terrific leaders who contributed their time and expertise!
As regular attendees, we can say that the spirit of community has become vibrant, attractive and open to everyone.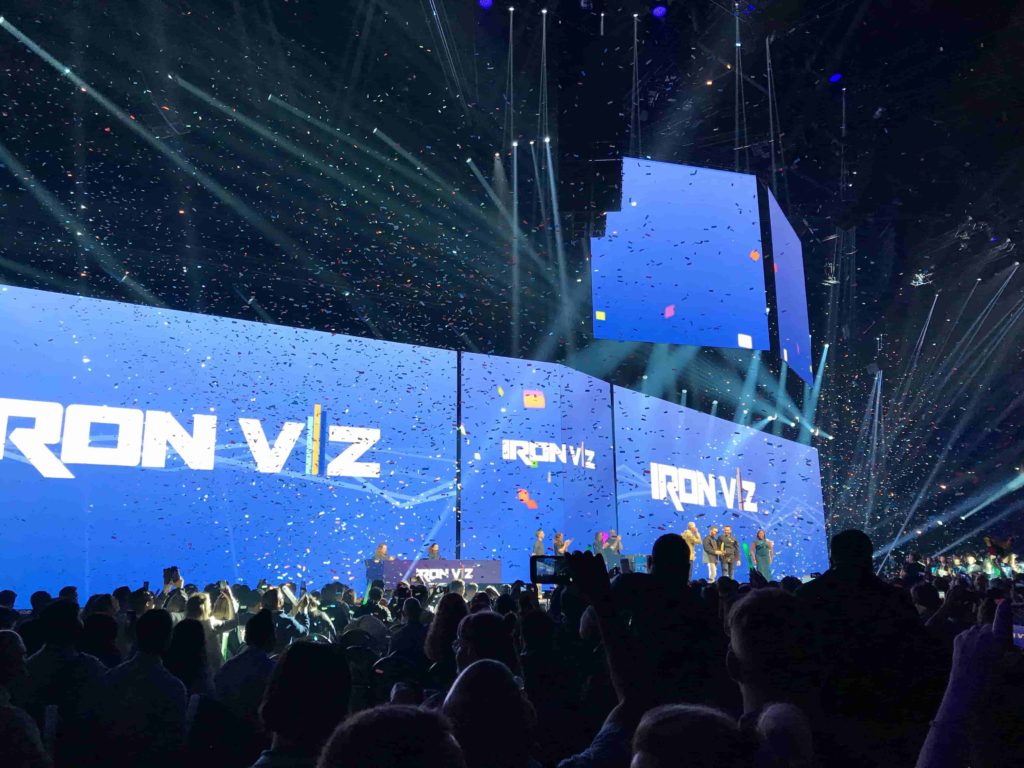 It infects you with a sense of positive energy and the unrelenting enthusiasm of Tableau aficionados of all sorts – from alumni to Zen Masters. User Group Leaders provide guidance for local events arrangement. Makeover Monday, Twitter meet-ups, and many others on & offline activities support the dialog and make the knowledge sharing unstopping and unstoppable.
For those who'd like to check in more on the new features, here's a review prepared by Jen Underwood we'd recommend having a read:
Tableau Conference 2019 Starting A New Chapter
Another review we really like was prepared by Tableau Ambassador Ella Worsdale:
#data19 – Tableau Conference (Las Vegas – Nov 2019).
WANT TO REDUCE DATA INVESTIGATION TIME?
Learn about our Tableau-based product that helps you find the information you need across a loads of metrics and visualizations.