It's clear the COVID-19 pandemic will go down as a major disruptive force in almost industry around the globe. More so, in the healthcare system, it has been a major precursor to the adoption of telehealth worldwide.
Telemedicine dates back to the mid 20th century when doctors provided care to critically injured soldiers virtually. Fast-forward to 2020, and telehealth is proving to be a source of hope if our health services are to survive the COVID pandemic.
The virus outbreak has forced countries to take rapid measures such as quarantine, social distancing, and the use of expensive PPEs among health providers to curb the spread of the virus. But these measures also mean that patients with other illnesses are finding it difficult to access health services, while health facilities are being stretched financially.
In this post, we take a look at how European countries and the US are adopting telehealth as an effective healthcare alternative to in-person visits during the COVID-19 pandemic as well as what we think the future holds for telehealth in the next 5 years.
Role of the Ongoing Public Health Crisis in Facilitating Innovation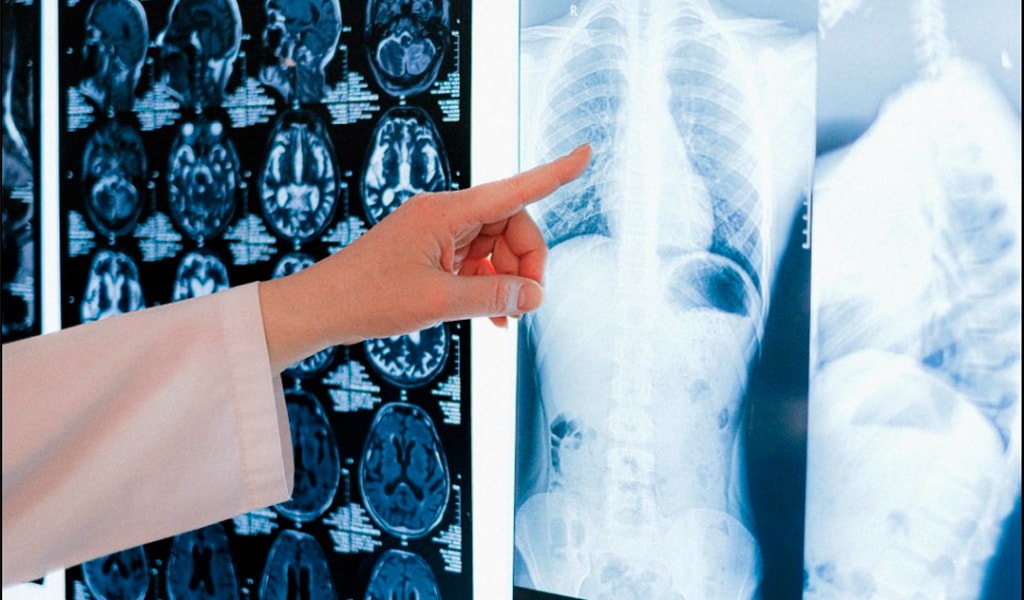 The response towards providing solutions for coronavirus has been rapid. This rapid progress in innovation is a result of the pressure on the industry, as well as desperation caused by the pandemic.
For instance, the pandemic forced Spain to shift to video consultations in just two weeks. This was after the country recorded an upsurge of new infections and deaths in June. Such an increase in the use of virtual care has been reported throughout the world.
CIOs of the leading facilities have been surprised by how digital technologies are reshaping healthcare delivery as they address the COVID-19 crisis. With some healthcare providers recording over a 500% increase in telehealth visits, this seems to be the new opportunity arising from the crisis.
The increase in demand for telemedicine has seen health IT experts fast-track major projects in multiple fronts. From nursing homes to clinics to hospitals, IT teams are working overtime to set up telehealth infrastructure that can solve most of the problems resulting from the pandemic.
This infrastructure is geared towards reducing person-to-person contact and preventing health facilities' resources from being stretched. Some of the innovations leading to the increased virtual care capacity revolve about:The increase in demand for telemedicine has seen health IT experts fast-track major projects in multiple fronts. From nursing homes to clinics to hospitals, IT teams are working overtime to set up telehealth infrastructure that can solve most of the problems resulting from the pandemic.
Self-triage: The need for multiple screening of COVID-19 patients has led to the development of AI chatbots that will help in self-triage and video setting. This will help patients communicate easily with family, friends, and doctors;
Telecommuting: Various states in the US such as New York and California are setting up telehealth infrastructure that will enable physicians to carry out virtual visits from home;
Fast Healthcare Interoperability Resources (FHIR): The ongoing pandemic has also brought some unity in sharing public health data. This data sharing standard is now seeing various systems join forces in an attempt to solve current problems. For instance, data from the Department of Health and laboratories on COVID-19 cases has triggered the development of a 'heat map' board. It helps emergency departments anticipate case surges.
LEARN ABOUT DATA ANALYTICS IN TELEMEDICINE
Check out industry most common data challenges and use cases.
Challenges and Steps of Implementing New Technologies in Clinical Pathways
We have already seen a lot of innovative new tech coming to life even as the pre-existing ones continue to prove helpful and receive more acceptance from the mainstream. For instance, e-ICU and Intensive Ambulatory Care (IAC) have long helped health facilities in monitoring patients with chronic diseases hence reducing hospitalization rates and healthcare costs.
However, experts and the general public alike agree that we still have a long way to go in integrating new telehealth strategies. Why?
The reluctance of the public to adopt telehealth. Until recently, the public wasn't too receptive to telehealth services such teleconsultation. For instance, in pre-COVID-19 times only 11% of US consumers were using telehealth. Although this number has risen to over 46% due to the cancelled healthcare visits, we still have so many people out there who don't feel inclined to use telemedicine services.
Among the major concerns causing the reluctance to adopt telehealth are limited reimbursement policies by insurance providers, digital illiteracy, resistance to change (by both health providers and patients), and a lack of secure methods for transmission of health records leading to mistrust of telehealth services.
Scattered information. As much as collaboration has increased, so much data remains dispersed. It is useless for making the decisions that affect entire countries, let alone the whole world. This is mostly the case with on-demand telemedicine services, which have seen a reduction of care continuity, because health providers lack access to the patient's records taken by other service providers.
This can be attributed to a lack of good policies governing the consumption of telehealth services both at national and regional levels in most countries. For instance, countries such as Ireland and Czech Republic only started taking teleconsultation seriously after the pandemic. Therefore, the legislative platform on telehealth services is still lagging behind.
Lack of telehealth training. Technical training for telehealth adoption can be time-consuming and costly. As a result of the cost and time constraints, most health professionals are yet to fully become conversant with new systems such as remote patient monitoring. Moreover, the medical device industry is developing at a fast rate. We can no longer assume health professionals can diagnose, treat, and develop new clinical practice guidelines without obtaining active training to keep up with this exponential growth in the health sector.
Besides, a lack of training in telehealth facilities is likely to increase privacy and security breaches, result in legal issues, and impact insurance reimbursements.
Infrastructure. Many regions, especially in developing countries, do not possess the necessary ICT infrastructure such as computers and internet networks. Therefore, they can't deploy telehealth models confidently. Besides, many developing countries are facing budgetary constraints. When combined with a huge startup cost of ICT infrastructure, very few healthcare providers can facilitate remote consultations in these countries.
What's more, regular upgrades of telehealth technology mean that most state-of-the-art software and hardware solutions are becoming obsolete quite fast. Introducing the newer technology puts a lot of strain on healthcare budgets.
Some of the telehealth strategies that can be implemented to overcome these challenges are:
Educating patients. This is especially critical when it comes to the adoption of telehealth by patients and providers. Most patients are accustomed to visiting their doctor in person for medical care. To improve the adoption of telehealth, the providers need to convey the ease of use, accuracy, and reliability of virtual treatments.
This may involve marketing new telehealth service programs through social media or video ads, as well as educating patients on how to comfortably use the new technologies. Besides, healthcare providers can advise their patients on the related issues too.
Secondary data usage. The success of telehealth adoption lies in the smooth coordination between primary and secondary data usage. In countries such as the US, the current fragmentation of data can be attributed to legal and regulatory shackles and varying policies in different states.
What's more, in the European Union (EU), healthcare professionals find it difficult to offer cross-border application of telehealth services due to different regulations in neighboring countries.
Some of the healthcare system barriers can be overcome through:
Ensuring there are standard practices across the country or regions such as the EU. This can be done by coming up with specific policies on telemedicine. Something similar to the current GDPR compliance legislation that works across the EU.
Uniformity and transparency when it comes to telehealth reimbursement models.
Having streamlined license requirements to allow health professionals to cater for patients outside their regions.
For instance, Spain has implemented a strategy involving the establishment of online systems that link all their data, including test results, helpline data, and contact tracing data. The information that must be brought together includes case summaries, hospitalization records, doctors' points of view, test results. To collect and analyze them, a single source of truth is needed. One example could be a data lake.
This way, any health provider can easily retrieve the patient's records allowing for care continuity.
Training. Both health professionals and the public will require additional training. One ideal solution is the integration of telehealth technologies into service training. This could be through practical training in medical schools, as well as additional training courses in telehealth for general practitioners.
Since health providers are in direct contact with patients, they can easily help convince the latter to adopt telehealth solutions.
Besides, standard telehealth training courses will ensure all parties involved in implementing telehealth technology are aware of telehealth best practices. This will improve patient awareness and trust in virtual care.
Digital infrastructure. Nearly everyone today is armed with the necessary tools like smartphones and computers. These devices are key to digital readiness. Modern digital technology will help in quick communication between health providers and patients while also reducing the initial cost.
Some of the solutions to overcome these infrastructure barriers include:
Cloud computing to reduce setup and maintenance costs involved with telehealth services.
M-health applications since most patients have smartphones. These can allow easy storage and sharing of telehealth data between patients and providers. For instance, users can easily track their diets and exercises, or take part in social m-health initiatives in the comfort of their environment.
Adopting blockchain technology and big data analytics.
The ideal infrastructure should perform optimally and be easily accessible to the user. However, there is still an issue of purchasing robust, secure platforms for scheduling and facilitating appointments, as well as processing, storing, and linking data. Luckily, the overall cost can be reduced with the help of shared platforms.
Involving Health Professionals and Patients is Key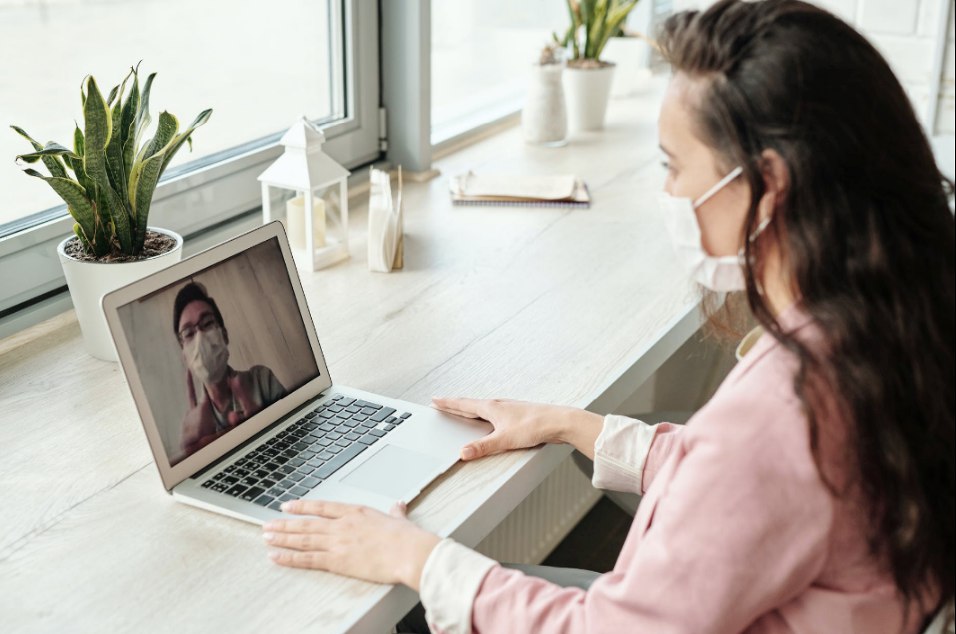 The two largest groups that will be using telemedicine daily are patients and medical professionals. Involving patients throughout the design process will guarantee straightforward systems based on the users' needs, hence improving the technology's rate of adoption.
Among the solutions already in place is the Participatory Design (PD) methodology. It involves four major phases, including:
The identification and analysis of users' needs;
The organization of ideas and design of prototypes;
Further development and testing of the prototypes;
Evaluation of the design models.
PD is an interactive approach that can be achieved through cultural probes, questionnaires, and problem-solving tasks.
Some ways to involve health providers and patients in the use of new telehealth technologies include:
Using clinical staff to identify the specific problem that the new technology is meant to address.
Taking into account patient experiences with a certain health condition or technology.
Incorporating patient representatives and groups in the Health Technology Assessment (HTA) process.
However, PD has its fair share of challenges, including:
Time taken to engage with participants;
Ensuring genuine participation;
Language and cultural barriers.
What's more, with the ongoing pandemic, the interaction will most likely have to be virtual, which might still prove a problem when dealing with populations that have yet to benefit from digital inclusion. This brings us to the next point.Test
Digital inclusion efforts must be cranked up to ensure as many people as possible from all over the world are catered for.
Lastly, simple phone calls and messaging will have to be a key form of communication between patients and healthcare providers, especially during the early adoption phases.
Opportunities that Lay Ahead in Telemedicine
Experts have always stood for telemedicine but only now, we are seeing its true impact in real life. There lies a number of opportunities in the future if we choose to embrace this new path.
Patient self-care. Patients will be able to log into their accounts at various platforms and, through a series of questions and responses, get immediate feedback. At least, this will do most of the legwork before a human professional takes over. This process will also result in more efficient clinical interactions;
Reduced unnecessary healthcare. While most cases that need critical care such as lifethreatening injuries will require in-person visits, not all medical consultations end up requiring treatment. Besides, some consultations are more conveniently achieved via a phone call or text message. Eliminating unnecessary visits might result in fewer health insurance premiums and time-saving, among other benefits;
Increased quality of consultations. Patients will have more control over the environment in which they are located during consultations. Moreover, they will potentially feel more relaxed and less rushed as they won't have to sit in a waiting room or queue to get medical attention;
Increased interaction between doctors. Digital health will possibly connect doctors from all over the world with their peers. This will increase levels of expertise among healthcare givers as well as job satisfaction. Doctors won't have to travel hundreds of miles to participate in learning events or networking activities unless they want to.
CHECK OUR TELEMEDICINE DATA EXPERTISE
We deliver a healthcare-focused data engineering services to build a perfect telemedicine software solutions, solve data challenges, speed up the delivery.
Conclusion
The ongoing pandemic has affected multiple facets of the global economy. It's shameful that this is what it took for us to readily collaborate for the sake of a better healthcare system. That being said, telemedicine was always the inevitable future of healthcare. And its benefits are evident now more than ever.
Companies looking to invest in telemedicine or invent new solutions must remember to involve healthcare professionals and patients. Intuitive platforms that are secure and functional will be easier to deploy and more readily accepted.
Besides, electronic documentation technologies such as electronic health records (EHR), electronic medical record (EMR) and point of care (POC) are streamlining most of the difficulties facing telehealth adoption regarding data sharing and privacy.
Such technologies will allow for easier interaction between patients and healthcare providers which is key to the implementation of telehealth as discussed in HIMSS conference on telehealth.
WANT TO BUILD A HEALTHCARE MVP BASED ON OPEN DATA?
Learn how to take a concept from a business problem to a functioning solution in a very short period.
References:
The Big Unlock, John M. Kravitz, Chief Information Officer Geisinger Health System "We've seen a 500% increase in telehealth visits"
mHealthIntelligence, NYC Launches Telehealth Program in Hard-Hit Housing Developments
S.C. Department of Health and Environmental Control, SC Testing Data & Projections (COVID-19)
McKinsey & Company, Telehealth: A quarter-trillion-dollar post-COVID-19 reality?
The Brookings Institution, Removing regulatory barriers to telehealth before and after COVID-19
Barton Associates, How Do Telehealth Laws and Regulations Vary By State?
National Center for Biotechnology Information, Telemedicine: The legal framework (or the lack of it) in Europe
European Hospital Verlags GmbH, COVID-19 pandemic boosts telemedicine in Spain
ResearchGate GmbH, Participatory design methods in telemedicine research