Kyiv, Ukraine – February 21, 2020 – Alexey Litvin, Founder and CEO of GreenM, spoke at the Swiss Digital Hub's Seminar dedicated to data and analytics.

All areas of business seek to introduce Big Data to improve business decision-making methods, more efficiently process customer data and reduce the impact of human errors on administrative functions while saving resources.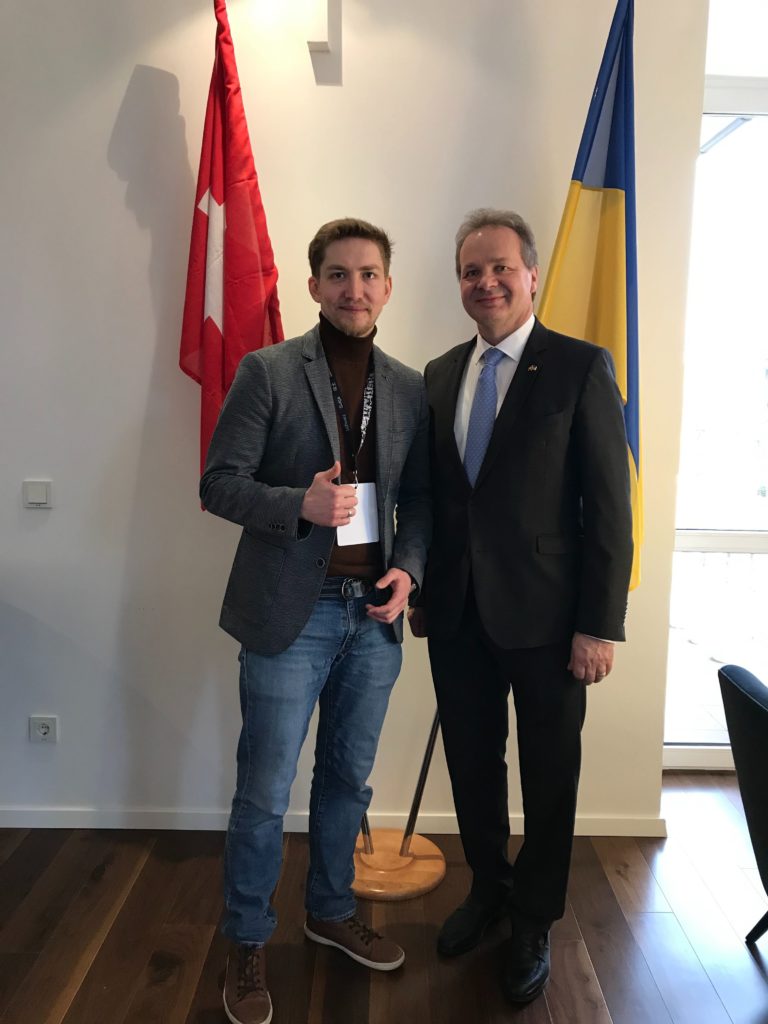 Alexey Litvin, Founder and CEO, spoke at Swiss Digital Hub's Seminar on the benefits of using analytical solutions for organizations and preparing data for digital transformation.

In his speech, Alexey noted the importance of a data-driven approach for companies and spoke about modern development trends of the Data industry.

Alexey pointed out that the main problems organizations face when implementing Digital Transformation technologies revolve around data availability. He also talked about the benefits of using Self-Service Analytics tools for business users.
About Swiss Digital Hub
Swiss Digital Hub organized with the support of Embassy of Switzerland in Ukraine in collaboration with Radenia AG for the leaders of Swiss business in Ukraine.

About Embassy of Switzerland in Ukraine
As the official representation of Switzerland, the embassy covers all matters concerning diplomatic relations between the two countries. It represents Swiss interests in the areas of political, economic and financial affairs, legal arrangements, science, education and culture.
WANT TO KNOW HOW TO BUILD AWS SAAS PLATFORM FROM SCRATCH?
See how to improve and adapt technologies in order to scale the system from 0 to 10K users during a rapid customer growth with the possibility of a quick onboarding.