Health and wellbeing are a priority of the human race. We often feel better when we relish in knowing that others are keeping well. And if we can be fit and strong together, then we are all the better for it. With the emergence of new technologies, online health communities and platforms are becoming a new norm, in this hyperconnected, health-conscious world.
The Wealth of the Team
In 1903, the Tour de France set off on its first-ever race. For the first time in human history, wheeled machines were peddled around France in spectacular fashion, covering six stages over the period of two weeks and five days, totaling a distance just shy of 2,428 kilometers.
Being nothing short of spectacular, the race grew to extraordinary popularity. It eventually found itself being hosted in other countries and regions of the world. The behemoth race spurred on what could only be called a mass clamoring for the sport. The intensity of the challenge that only seemed to increase year on year, the controversies, human stories, athletic prowess, and other marvels drew in devotees to the sport.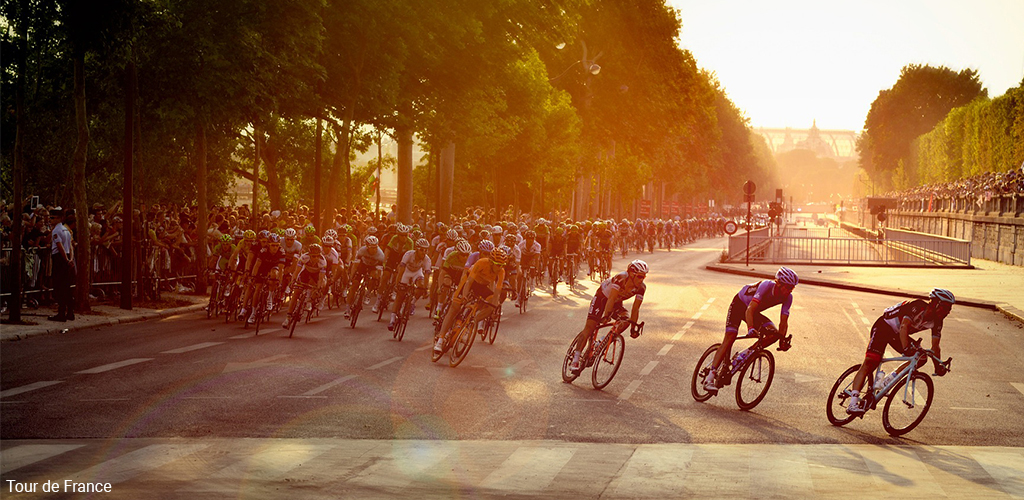 In his book The Tour de France: A Cultural History, Christopher Thompson described the race as "…an image of a vigorous and progressive French nation…", further noting it as "a portrait of health" for France. Indeed, this very notion spread to the rest of the world, attracting enthusiasts and curious onlookers from near and far.
Thompson argues that the Tour became somewhat of a tool to "…make sense of the twentieth century…." noting class, gender, and public health amongst others. He would not be wrong, as the Tour de France became synonymous with health and economics. The world began to embrace the logic of bicycles as a suitable means for transport and keeping fit, thereby improving the health and wellbeing of societies around the world.
As popularity grew, so did the length of the race. Along almost every road, corner, and climb, fans were littered across the course, chanting and encouraging the racers, adorning their jerseys in support, oftentimes in ludicrous outfits.
In just over a century, the Tour de France created a global community of cyclists, who can participate, regardless of gender, ethnicity, age, or level of fitness. Those are arguably the very foundations on which to build a strong community.
Community Data
In our day-to-day lives, we engage with communities all the time, whether online or in real life. If we are fans of any given activity — be it sports, television, food — we tend to celebrate it and proactively engage with other followers and the ecosystem at large, sharing our experiences, expertise, and everything in between.
More specifically, in recent years, the health and fitness communities have experienced a significant surge of growth across the board. Wearable fitness devices are now hooked up to social media platforms — for example, FitBit and Garmin Connect. They are becoming an engaging and competitive way for users to check their own stats against others. It's a data-driven combination of product, service, and platform that has allowed it to proliferate into the community.
The adoption of technologies that integrate our experiences and data into a form of community is becoming the norm. Therefore, the healthcare ecosystem is looking incredibly robust. Beyond forums and blogs, there are platforms such as Patients Like Me that are research-driven. They allow patients to provide personal feedback about the quality and efficiency of treatments they received, the effects of their disease or illness, and so on. By maintaining such communication, non-patients such as physicians, doctors, healthcare professionals, employers, and analytics firms can get a better grasp on healthcare, and how to effectively direct their efforts.
This new level of community-driven service helps entities and organizations develop robust healthcare frameworks wherever and however they need to.
These platforms are becoming ubiquitous in both local and global settings. Even industry giants such as Apple are now offering services like ResearchKit and CareKit to medical professionals and users, respectively. Together with wearable devices and smartphones, Apple has created a full-circle ecosystem, which can track many health conditions — from sleep health to tracking the conditions of moles to checking for signs of melanoma. It's a modern marvel, and this is slowly becoming commonplace.
Building Bridges
Collaboration and communication are key to making these platforms work. Hence, building a trustworthy, practical platform is particularly crucial in the adoption and proliferation of a community.
According to a study on "The Emerging World of Online Health Communities" from the Stanford Social Innovation Review, objective truths are at the core of medical care. Even more so, the subjective experiences contributed to online communities act as a learning tool for users, doctors, and researchers alike. Notably, the study points out that online health communities are largely built upon tales of what went wrong, and the means with which individuals took on the system that had failed them.
These seem at odds with each other, simply because objective truths will still call the shots when it comes to decision making, procedures moving forward, etc. But, it can be said that all participants can draw something of value from these platforms, if not input the value of their own. Care Opinion, a UK-based website, is a platform where users can do just that. They offer feedback and share experiences that better equip healthcare providers with information to improve patient treatment.
It is possible in this day and age to create meaningful change out of these inputs, at both a global and local level. The experiences of Care Opinion contributors aren't limited to UK users. Although they may have a direct influence on how UK healthcare providers are responding to certain issues, there is a global community of patients and professionals who are sure to benefit, too.
LifeWIRE is one such platform. It leverages cloud-based communication software to provide end-users with a means to easily perform the patient outreach, gather crucial feedback, or achieve the intended outcomes in one way or another. The platform is so successful that the founder has spoken in front of US congressional committees, as well as participated in health innovation discussions in Canada. LifeWIRE taps into the curated content, scholarly articles, medical journals, and the like to give insights into the experiences and outcomes of its users.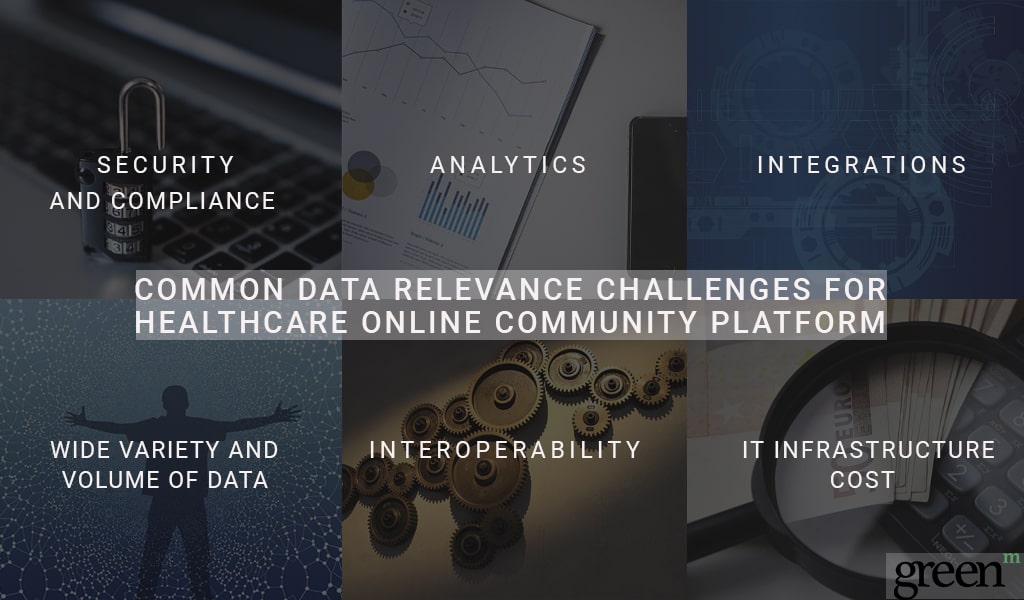 Making it Work
More often than not, transferring healthcare communities and all the related data to the digital space is overwhelming. Why so? The reasons are numerous — data privacy, compliance, interoperability of internal and external systems, management of community-generated content, etc. In order for all these elements to work like a well-oiled machine, companies should set up a sufficient environment, which is scalable, accurate, and easy to maintain. Using a seemingly all-purpose tool or technology is not enough in this case.
It is essential for any healthcare business to seek the relevant expertise so that their platform can flourish. Data analytics teams understand the wealth of knowledge, information, and misinformation available online, and leverage innovative technologies to implement trust and scalability as efficiently as possible.
And here's what they may help healthcare organizations with.
Security and compliance
Healthcare companies process and store a host of sensitive data: patients' records, medical reports, prescriptions, lab notes, as well as various financial details. Furthermore, they manage their own internal documents and employees' profiles. This makes such companies a lucrative target for cybercriminals. Once the system's security is breached, this data can be used to commit identity theft, fraud, insider threat.
Given the high value of personal information operated by healthcare organizations, durable data protection is a must. This can be achieved by migrating data from a single server to a cloud-based environment, encrypting every piece of personal info, controlling data usage, providing access to authorized persons only, making off-site backups.
But there's one more concern to address. Healthcare providers should strictly comply with the regulations such as HIPAA in the US, and GDPR in the EU. Thus, when establishing the IT infrastructure, it is critical to adjust it to these standards.
Integrations
Social media and other virtual networks are a powerful source of community data for healthcare companies. People use them to not only seek but also share health information. Therefore, if a healthcare provider has a digital presence within popular networks, they can raise awareness, combat misinformation, monitor public health, conduct surveys, and collect analytical data.
To make this work, it is essential to perform the integration of data in a smooth way. A cloud-based solution will provide the required transparency and security in this case. A single source of information eliminates data duplication, redundancy, and inaccuracy.
Still, since it's important to follow the data privacy rules and regulations, only reliable third-party systems must be integrated.
Interoperability
Just like HTTP helps websites interact over the Internet, so do protocols such as FHIR and HL7 facilitate data exchange within the healthcare ecosystem. But there's a pain point, however. Expanding on the above comparison, HTTP is a globally accepted standard that is used by all resources on the web. Therefore, their interaction is seamless. When it comes to EHRs, the approach to sharing data is not so unanimous. Although all healthcare players agree on the importance of interoperability, they still lack standardization as such. Health-related organizations continue using different solutions for data sharing — either seemingly mainstream protocols or custom-made APIs. Even if both parties to data exchange use industry standards like the already mentioned HL7 and HL7-based FHIR, chances are that they may differ in versions, and thus, may not be interoperable at all. Add to this the data coming from mobile apps and wearables, and you will get a real data mess. As a result, distilling information from various sources may result in critical data loss, inconsistency, or misinterpretation.
The solution to this is a single source of truth. And if this solution is cloud-based, then the problem of data exchange between different devices will be eliminated. Data governance solutions bolstered by scalable technologies can create a complete full-circle service. It will track, record, and monitor every step of the data journey. This can create a legitimate impact by simplifying big data analytics, allowing legacy systems to easily integrate newer and more accurate systems.
But there are a few more challenges that should be considered here. Healthcare companies use data in different ways, store it in different places, and collect it from different sources. This makes it difficult to trace this data and connect the dots. Therefore, data mapping can be a real hassle. Besides, some of this data should be anonymized to keep patients' privacy or be visible to authorized parties only. It brings us to another challenge — ensuring security of protocols and communication channels. To cope with these hurdles, companies should consider cooperating with specialists, who have a proven experience in managing health data.
Management of community-generated data
We have already mentioned the importance of social media in healthcare. But with benefits come a few challenges.
Community-generated content comes in different forms — comments, reviews, stories, images, videos, shares. This is a whole lot of information that should be processed and categorized for further analysis. Often, it is challenging to extract valuable data from all sources since it requires transcription, translation, and NLP analysis. Besides, such data is also subject to security and compliance.
Healthcare platforms that are powered by essential data governance solutions can bring meaningful change to providers and patients alike. These solutions ensure that the managed information is secure, consistent, regularly audited, and available to data science teams.
Analytics
Healthcare data comes from various sources and in various forms — statistics, lab studies, insurance data, etc. Companies have already mastered the way these data sets should be collected, standardized, and structured to have a meaningful impact. However, there's one more powerful source of data — community insights.
This data is fetched from health apps, forums, surveys, social media, etc. That's a wealth of information that may bring enormous value to the healthcare environment as a whole if analyzed effectively. Also, companies can further advance analytics with more information sources involved. For example, they may use open data on consumptions of products affecting chronic conditions, census data, etc.
Real-time analytics of community insights help to empower both patients and providers with knowledge on population health, work out effective treatment, impact health outcomes, and even reduce public health disparities to some extent. These goals can be achieved if analytics is powered by the NLP engine. It makes the processing of unstructured data fast and easy. Using NLP the extracted data can be structured, categorized, and summarized. Besides, NLP makes predictive analysis possible by monitoring community sources and indicating clear patterns in public health.
IT infrastructure
The systems of healthcare companies are getting more complex and integrated. This triggers the need for an all-inclusive, scalable, high-capacity IT environment. Such an environment requires significant planning and money inflows. While larger companies can afford to commit financially to the IT infrastructure of that kind, small hospitals and healthcare startups may find themselves not ready to spend a fortune.
For such companies, the key is in the agile development of IT infrastructure. It will be sufficient to build a single cloud-based platform for all data sources or establish a data lake, which is a storage repository of raw data. There's also an option to optimize the existing environment components and transfer them to the cloud in a safe and cost-efficient way.
Takeaweys
Although the healthcare industry is not new to digital transformation, there are still a few challenges that it should overcome. And we have provided enough evidence of this. It is as relevant as ever that healthcare community platforms should bolster R&D innovation and leverage data analytics tools. This way, they are likely to drive positive results at either end of the spectrum and bring meaningful changes to the market. Still, it requires a reliable data management partner that is able to easily integrate newer and more accurate systems. This is an absolute must for any budding healthcare platform. If the data isn't accurate, carefully monitored for falsities, and can't provide any benefit to users, then what's the point?
Want to know more? Learn more about how we can help to build data-driven community health platform.
HOW TO BUILD SCALABLE SUBSCRIPTION SERVICE IN 2 MONTHS?
Learn how to replace an old subscriptions product, so a new one must have the same features and non-functional characteristics.
References:
1. ODPHP, Engaging Fitness in the Community
https://health.gov/news-archive/blog/2012/06/engaging-fitness-in-the-community/index.html
2. Club Industry, Building A Successful Digital Fitness Platform For The Coronavirus Era And Beyond
https://www.clubindustry.com/training-group-exercise/building-a-successful-digital-fitness-platform-for-coronavirus-era-and
3. ResearchKit and CareKit, Empowering medical researchers, doctors, and you.
https://www.apple.com/researchkit/
4. Henry Ford Health System
https://www.henryford.com/blog/2017/03/online-fitness-communities
5. Proceedings of the 52nd Hawaii International Conference on System Sciences
https://scholarspace.manoa.hawaii.edu/bitstream/10125/59719/0279.pdf
6. Healthcare Weekly
https://healthcareweekly.com/social-media-in-healthcare/
7. User-Driven Healthcare: Concepts, Methodologies, Tools, and Applications
https://books.google.co.uk/books?id=mcSeBQAAQBAJ&pg
8. Care Opinion
https://www.careopinion.org.uk
9. Stanford Social Innovation Review
https://ssir.org/articles/entry/the_emerging_world_of_online_health_communities