In this digest we are going to discuss healthcare data platforms and their unique benefits and uses across the healthcare sectors, but also for researchers, practitioners and patients. HC data platforms provide unified secure, on-demand and personalized access to health data in a single place.
Better data delivery and data processing allows for complex and actionable insights for organizations, departments and individuals. Data platforms help us use the power of data to improve selected processes or even whole companies. It remains one of the most utilized solutions in the health market today.
The GreenM Healthcare Data Platform Framework
We have been helping providers develop and improve data platforms for years, which led to us finding our own approach to this process: The GreenM Healthcare Data Platform Framework – unique, secure and enabled by our company values. Core functionalities of HDP are simplifying and automating patient-provider processes, systematizing and storing data, providing fast scalable research and analytics. Therefore, a general healthcare data platform process in GreenM consists of raw data collection, which then is passed through interoperability adapters and data/events streams. From there, it is on to processing: incoming data processing for standardization and cleaning, business modules and workflows application, stream and batch analytics. A digital warehouse stores all the incoming data. The data access layer is responsible for its showcase and accessibility to stakeholders, such as management, analytics teams or patients.
Read more: The GreenM Healthcare Data Platform Framework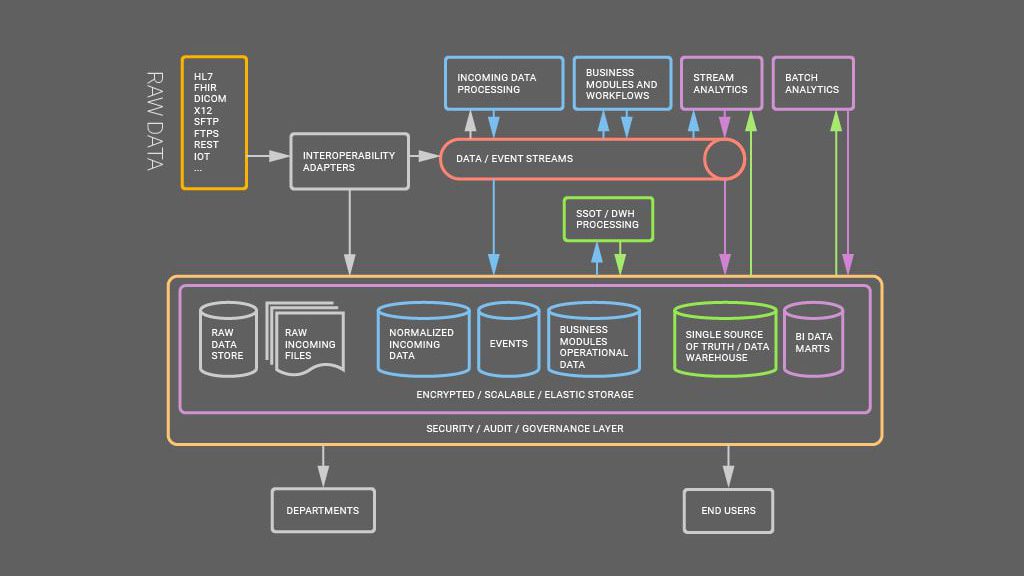 Cutting through the noise: too much data generating in healthcare
In the healthcare industry, there is no shortage of data generated by patients, institutions or platforms, but too much of it is lacking proper context to highlight data of importance and identify issues swiftly. With more and more data, there is also a need for "health traffic controller" software that can keep up, such as universalized integrated data platforms with AI, real-time analytics and sensors. But also, the software that can communicate with both doctors and patients in their language. This could significantly improve care processes, though seems to remain a future challenge.
Read more: For digital healthcare, too much data, not enough context
Dell Medical School on using blockchain for homeless healthcare
The healthcare industry's interest in blockchain comes from an urgent need for transparency, security and integrity of data, but also understanding and validating its ownership. Just recently, Dell Medical School engineers and researchers have announced developing a platform which utilizes blockchain for homeless population healthcare access. The technology is used to identity verification by provider, which is then securely shared through the health and human services network. Each transaction is verified through the system too, allowing for personal and healthcare documents to be stored securely and shared within the platform, even if they get lost or stolen.
Read more: Dell Medical School developing technology to improve access to health care for homeless population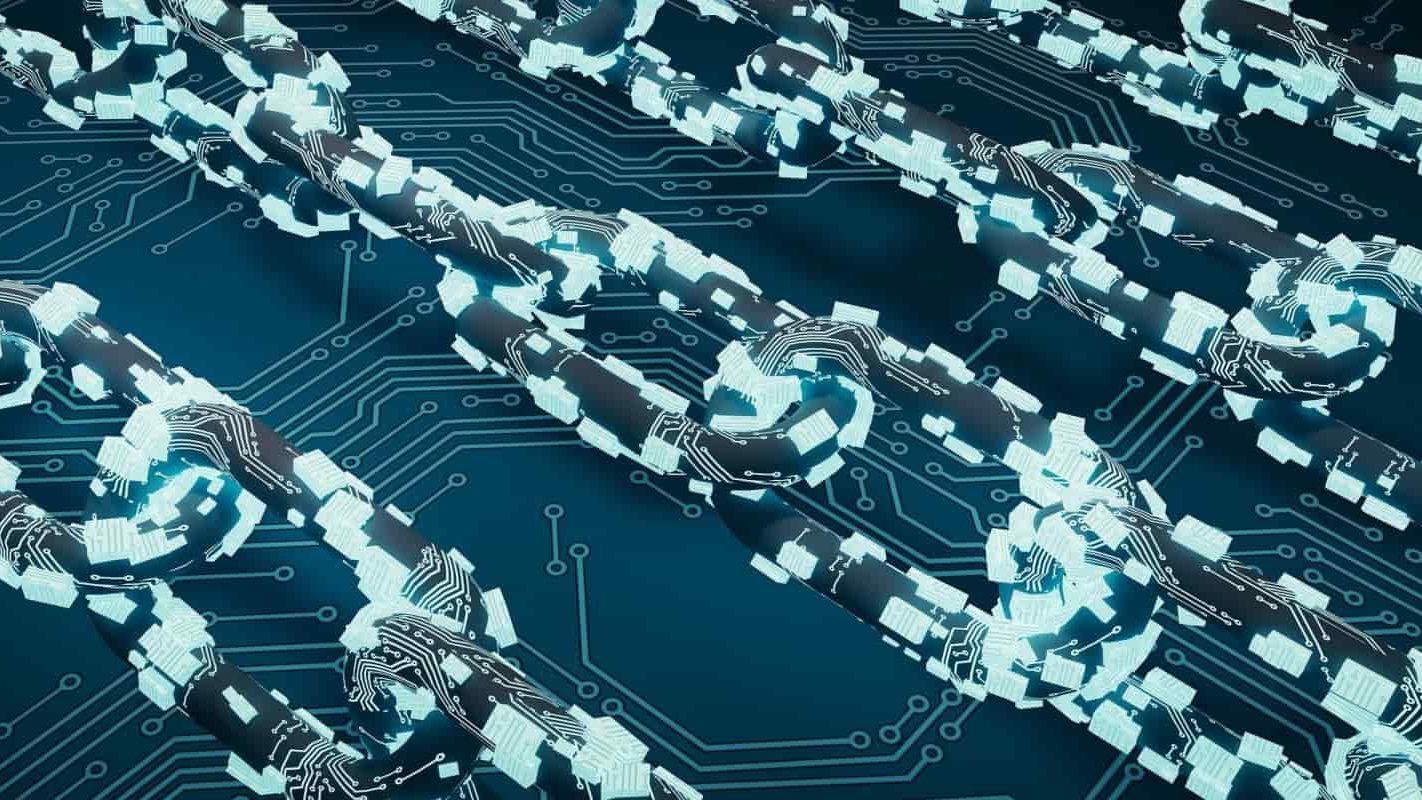 Solving the problem of unstandardized data for long-term patient care
Health record data often comes with lack of interoperability and standardization. These gaps can create discrepancies of patient care, leaving place for miscommunication and error. Lack of personalization and correspondence to data are common issues when a healthcare provider chooses a platform hurryingly, which then results in long-term issues of finding where it all fits in. Intus Care has decided to address this problem with a patient platform, which is customized individually for each client. They create unique data fields and tweak the backend code in order to provide the best insights for the company that uses the platform. This has become a common practice among healthcare IT companies for those looking to enrich their organizations with great insights. Usually, a company has their "carcass" patient platform, which is then modified to fit specific needs.
Read more: Intus Care raises $1.65M to create the data platform for long-term healthcare facilities
Kiio's relieving pain with on-demand AI-powered digital platform
Kiio's digital platform is a great illustrative case for the benefits of such software in creating consumer-centric care, team growth and pushing tech forward. Using clinic sensor technology and patient mobile app they provide personalized, on-demand exercise therapy, educational materials and consultations for musculoskeletal pain prevention. The company has a utilization-based business model and uses AI for process automation, allowing them to keep low price points for patients.
Read more: How Kiio's on-demand digital platform for musculoskeletal pain cuts wasteful spending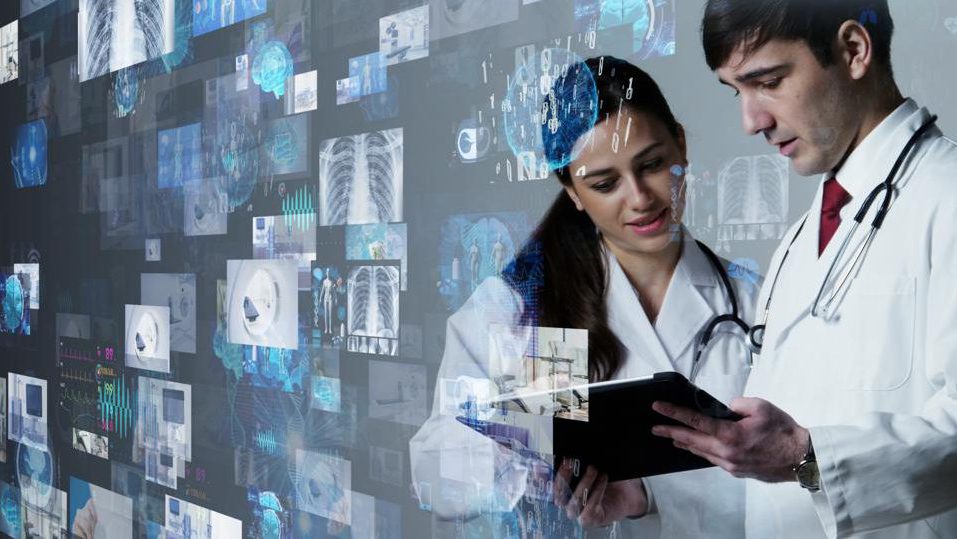 If you enjoy this format, the next digest can be sent right to your inbox. Enter your email below to subscribe! Want to stay in the loop? Subscribe to GreenM Health Tech Digest and get top 5 handpicked industry insights, cases and business recommendations in your inbox every two weeks. Hit the SUBSCRIBE button below to learn about digital health with our newsletter or read more news here!