Patients are not passive players when it comes to their own healthcare. In many cases, patient actions or failing to take action, can and does have a dramatic impact on healthcare outcomes. Only recently, thanks to big data analytics, healthcare providers can engage with patients outside of hospitals and primary care practices.
When patients are engaged in their healthcare, including self-management, taking medication, and making the relevant lifestyle changes necessary, outcomes are improved.
A number of factors are pushing forward growth in this market. Almost everyone has a smartphone, with 3G, 4G and Wi-Fi commodities, necessities in our modern hyper-connected world.
Global size of the mHealth and patient engagement market
Patients want and need 24/7 access to healthcare information, and even real-time connections with doctors and nurses. At the same time, healthcare providers benefit from access to patient data.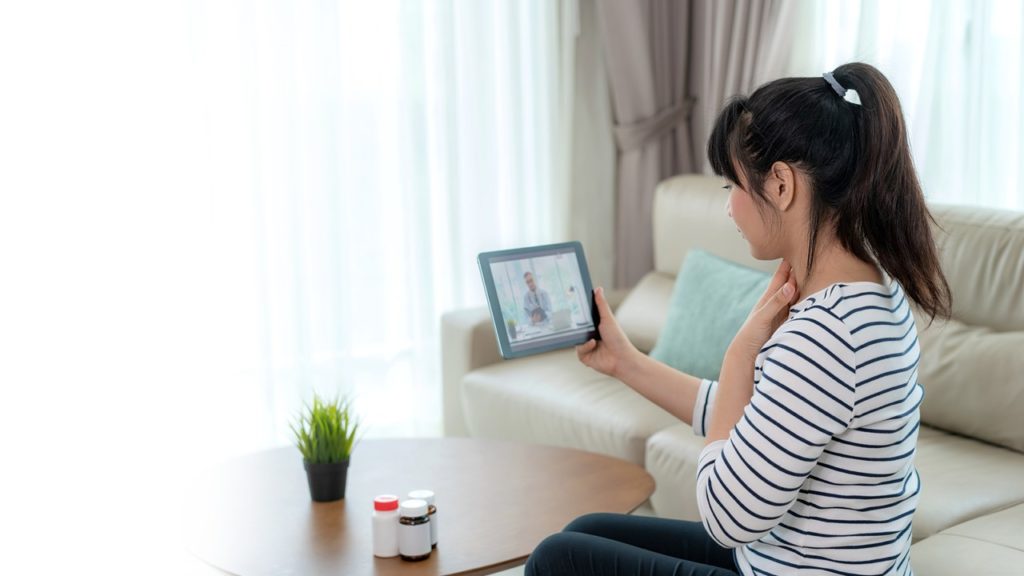 Doctors and nurses need to know what medication patients are taking, when they're taking it, and other lifestyle, physical and psychological data points. Thanks to smartphones and connected devices (IoT), this is changing the way patients experience healthcare, and how medical professionals can gain the sorts of insights they have always needed about patient choices, symptoms, and actions.
Known as mHealth (mobile health), this market is expected to reach $213 billion in 2025, up from $50 billion in 2020. Although with the impact of the global Coronavirus pandemic (Covid-19), more patients and healthcare providers than ever are switching to mobile health solutions.
Read more: Top 10 Big Data Solutions in Healthcare – Global Forecast to 2025
In these circumstances, and especially for primary care appointments and ongoing treatment of existing conditions, mHealth has never been more useful or widely adopted. Growth in the mHealth market is expected to reach 33.3% CAGR, according to a recent report published. Covid-19 is likely to increase this further, thereby improving patient safety, healthcare outcomes, and increasing the amount and quality of data medical professionals can access.
According to other research published, Patient Engagement Solutions market size was worth $8.87 billion in 2018, and is expected to reach $30.36 Billion in 2026, with a CAGR of 16.2 %. Again, with the more recent impact of Covid-19, we could see this market increase dramatically in size.
Why is Big Data so important in healthcare?
A combination of patient-centric IT systems, such as patient portals, alongside wearable devices and social media are giving medical providers access to more data than ever. However, without an understanding of what this data means, and a way of processing it quickly and easily, it's meaningless.
Read more: How to Get Data Ready for Artificial Intelligence in Healthcare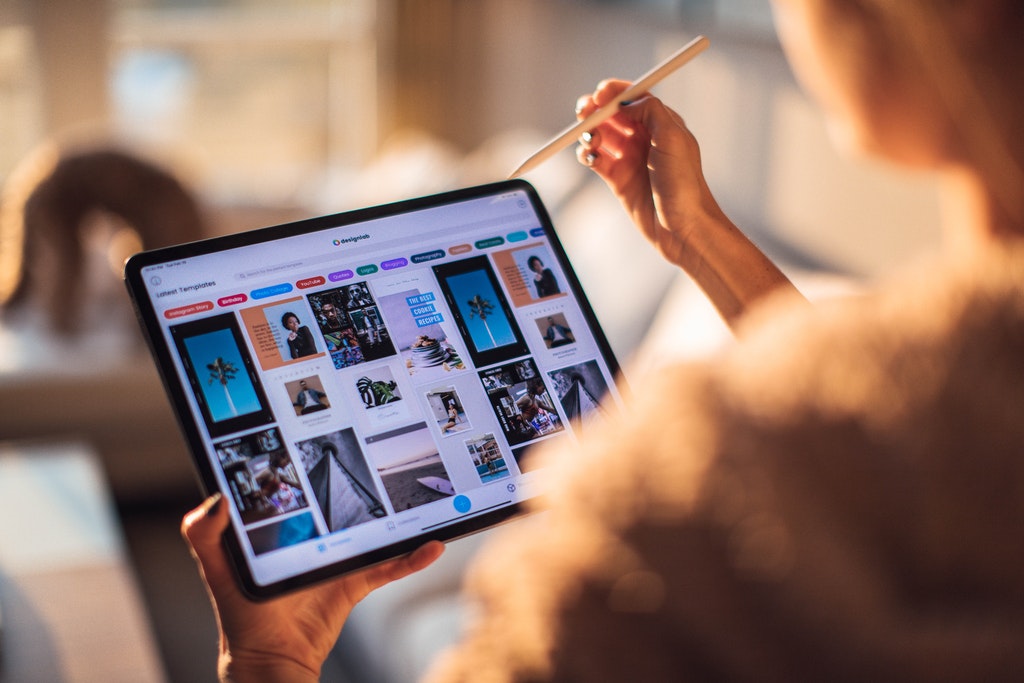 Insights and understandings could be lost in a flood of data. With too many signals and too much noise, overworked medical professionals might understandably prefer to stick to current methods and sources instead of confusing themselves. Analytics systems, and the quality of the data being processed and used in them, need to be easy for medical professionals to use, for the benefit of organizations, payers, and of course, patients.
Now we will look at the sort of patient IT systems that are in the market, the benefits of using these systems, and then how big data can improve patient engagement?
Patient-centric IT systems
Patient portals
Healthcare providers have scrambled to develop and launch web-based owned/managed systems. Although rudimentary at first, these often connected to EHRs and other internal systems.
Read more: How to Use Big Data Analytics to Increase Patient Engagement, And Why It Matters
In many cases, these started with order prescriptions or booking appointments, and too often they've not evolved further, due to healthcare companies not having the in-house teams or resources to develop them to incorporate a wider more useful range of solutions. These web-based portals are of course regulated, and connect patients directly with medical professionals and the relevant data systems.
Mobile Applications (mHealth)
There are three main types of mobile applications, also known as mHealth solutions; although the experience for patients should be comparable regardless of the solution provided.
Provider owned/managed systems. In some cases, forward-thinking healthcare providers have evolved what started as a purely web-based app into something more reliably mobile and patient-centric. These are fully regulated, connect with internal systems, and usually ensure doctors and patients are connected more easily and effectively than traditional methods.
Healthcare IT (HIT) company owned and managed. In these cases, either a healthcare provider has commissioned an mHealth app, with that app owned and managed by a healthcare IT (HIT) company, or a HIT has licensed a white-label solution to a provider. Within these apps, the data is generated by patients and healthcare providers, and shared with medical systems using APIs. Everything is regulated and safeguarded.
IT company owned. In other cases, numerous independent IT companies have jumped into this growing market with apps often developed in collaboration with medical providers. These apps aren't usually regulated to a medical standard, beyond basic data protection safeguards. Data is usually shared with providers or companies that have commissioned them, and even if they're free for patients to use, there are often premium features or adverts served alongside the content.
Next, we will look at the benefits of these patient portals and apps.
Benefits of patient portals and apps
#1: Increase access for patients to healthcare information
Mobile health solutions give patients improved access to their own healthcare information. This way, instead of patient data being a closed book, patients themselves can access what they need which should help them make smarter lifestyle choices. Access to the right information should also ensure patients take the medication they need, when doctors ask them, and doctors will see this is being done without simply trusting a patient is following a prescription.
#2: Healthcare self-engagement and management
When patients are engaged in their own care and healthcare management, they're more committed to the process. In turn, this improves healthcare outcomes. With mHealth and the impact of big data analytics, patients become active participants in their own care, thereby increasing the chances of recovery and reducing the negative impact of previous lifestyle choices.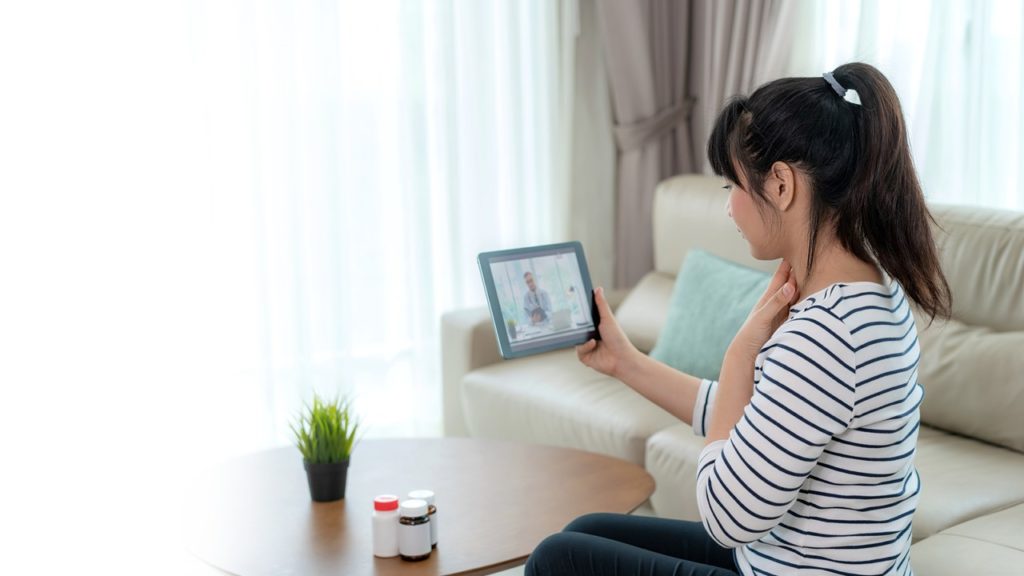 #3: Improve healthcare literacy
As part of self-engagement and management, patients need a certain minimum level of healthcare literacy. It helps when they understand what they're reading, and the data they can access. Medical professionals can provide enough explanatory information that will support and explain actions that need taking, and choices that need to be made. When patients understand medical information more easily, it will ensure actions are taken that contribute to improved healthcare outcomes.
#4: Involve in medical decision making
Patients almost always trust doctors and healthcare professionals. But at the same time, a patient needs to consent to medication and treatment prescribed, and they have to actively want to engage in what is being offered and proposed. With the right information at their fingertips, patients can play an active role in decision making and will be invested in treatment plans, thereby improving success rates and outcomes.
#5: Develop healthier choices and reduces risks
One of the most important advances that has come out of the mHealth revolution is the way patients can more easily make healthier choices, and reduce health risks.
Doctors can more effectively show them the outcomes they can expect from positive choices, compared to sticking with what they've always done. Consequently, behaviours change, and thanks to mHealth apps, medical professionals can track progress and patients can keep in more regular contact with medical teams.
Next we look at the challenges of developing new patient systems, such as introducing big data into the patient engagement matrix, and how that improves healthcare outcomes.
Challenges of developing new patient systems
#1: Business challenges
Healthcare apps and mHealth solutions are more costly and therefore risky than other apps. Security is essential. Businesses don't have the advantage of developing an MVP and early-stage beta versions. These apps need to work from day one, from as soon as they're rolled out live. Patients need to be happy using them, and comfortable sharing sensitive personal information.
Read more: Key Aspects to Consider when Creating Secure Data Platform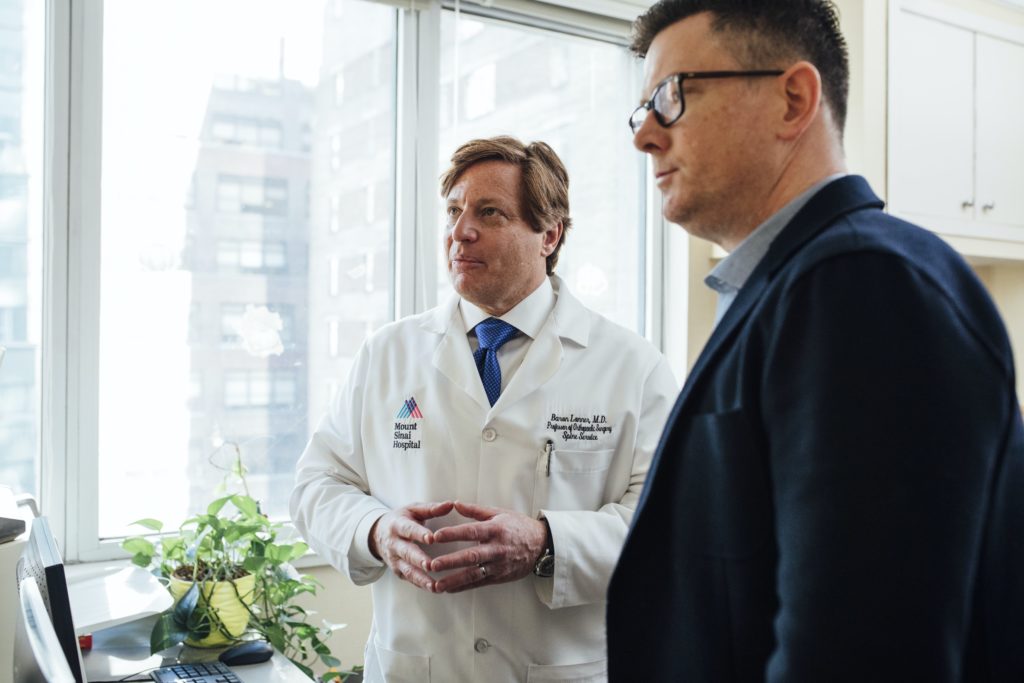 When it comes to behavioral software development, for example, you need to remember how heavily regulated this sector is, and the work that goes into making apps secure for patients, and compliance requirements.
#2: Patient adoption rates of new systems
Despite the huge investment that goes into patient portals, they're often not used as intended. Unfortunately, up to 80% of new patient portals and apps are abandoned two weeks after patients download them, even following a doctors request. Some of the main problems encountered are the following:
Login issues. Patients forget passwords. Logins aren't secure enough, such as lacking 2-factor authentication. Or the login process (or what's required to set up a new account), fails to adhere to the meaningful use rule, thereby preventing users from sign-ing up to using it, or continuing to use it after downloading.
Complexity. No one likes apps and websites that are hard to use. When navigation is poor, when information is hidden, and nothing follows a smooth and efficient logic, people delete apps, even when they're medical. Even when there are tests and quizzes, to help medical teams understand a patients' physical or mental state, they need to be easy-to-use and follow along, otherwise they won't be relevant.
Insufficient real-time alerts and notifications. When an app, for example, is designed to ensure a patient takes medication, this needs to be pre-set, or set up by doctors to ensure the alerts are in-line with a treatment plan. Otherwise patients simply won't use it.
Patient access to data. Under new data protection guidelines, such as GDPR in Europe and the New York SHIELD Act, patients have a right to the information being collected and processed about them. Unless these apps comply with those regulations, patients won't be happy using them, will probably delete them, and regulatory fines could be issued.
#3: Concerns over app safety
Another serious concern is that of app safety.
Patients need to be confident that they're sharing sensitive personal medical information with an app that won't get hacked. Apart from financial data, healthcare apps are one of the most valuable prizes on the market for cyber-criminals.
Not only do these apps fall under data protection guidelines, such as GDPR in Europe and the New York SHIELD Act, in the U.S. most mHealth apps should be compliant with HIPAA. Keeping patient data secure is a number one priority for every healthcare app.
Read more: Why Data Governance in Healthcare is Important
One of the concerns, for healthcare providers, is that at least 50% fall victim to a cyber-attack. Even worse is that 1 in 3 of those attacks are successful. Consequently, when new apps are developed, security needs to be rigorously tested, especially when new apps, portals and systems are integrated with ones that already exist. Rigorous testing now saves time and money later, and avoids regulatory fines and other headaches.
#4: Patient motivation and self-discipline
Beyond security, one of the biggest challenges is keeping patients using apps so they will benefit in a meaningful way. For example, if a diet and fitness app needs a patient to use it for 6 months, as part of a treatment plan, it doesn't benefit them or medical providers if they stop using it after 2 weeks.
Apps and just as importantly, the data from them, needs to be used to increase engagement. This is one of the biggest challenges healthcare providers face when it comes to creating and launching new apps. Hence the benefits and advantages of using big data to solve these challenges.
Now we look at different ways this challenge can be solved, thanks to big data and analytics systems that can be developed to help doctors and medical professionals make effective use of the data generated.
How big data can improve patient engagement
#1: Tailor chronic disease management
Chronic disease management is usually life-long, and as the name suggests, can't be cured and therefore needs managing. Patients need to be active participants, otherwise they will make their own health worse.
With the data from mHealth apps, medical teams can constantly improve patient plans, producing something that is uniquely tailored to help in a way that factors in an extensive range of circumstances and data inputs.
Lillian Dittrick, Fellow of the Society of Actuaries, explained to HealthITAnalytics.com that: "Both payers and providers have a wealth of information that they can use to build models. Healthcare providers can also acquire some other sources, like the social determinants of health, for example, that will really help the strength and accuracy of their models," she said.
"We tend to identify quite a few people who have different chronic conditions or other issues that call for enhanced management. When we use predictive models to look at all the variables, it helps us prioritize those patients who are really going to be receptive to changing something in their lifestyle, such as nutrition or exercise."
#2: Build predictive models
As part of this, when apps are generating enough data it's possible for healthcare providers to build predictive models.
Here is an example: Patient X does Y (e.g. an obese patient consumes 2x the number of calories they should for 2 weeks): What do we expect will happen as a result?
Fitness plans could be abandoned, or the positive impact reduced, and there could be an increased risk of heart disease or a stroke. Medical teams, using this data, could try and work with the patient to get the diet and fitness back-on-track, or understand what happened and how to get other support in-place to improve the outcome of the treatment plan.
Read more: Filling in the Blanks in Population Health Management Systems. Why Data Analytics Is the Answer
This could also involve reviewing data from other sources, such as social media. Maybe there is a reason this patient is having a hard time? With alternative sources of information flowing into a healthcare big data analytics dashboard, medical teams can make more informed decisions and improve the steps necessary to help patients.
#3: Tailor notification and alerts
In order for mHealth apps to be useful, notifications and alerts need to be tailored effectively. Medical professionals need a certain amount of control over these, to ensure patients are being alerted to take actions (whether that means medication, doing surveys, exercise, or other actions) in accordance with healthcare plans.
This is especially important when actions are aligned with post-treatment recovery needs, or when managing chronic pain and other conditions. It also helps patients to be informed about what they should expect at every stage of their respective healthcare journey (e.g. if they're recovering from a heart attack or other serious condition).
#4: Keep patients motivated in self-managed care
Not every patient is going to be motivated the same way. Some are naturally more motivated. So when it comes to losing weight, coming off drugs, quitting smoking, or drinking less, will-power is always going to play an important role. Some patients, for a wide number of reasons, are more motivated and will stay motivated for longer than others.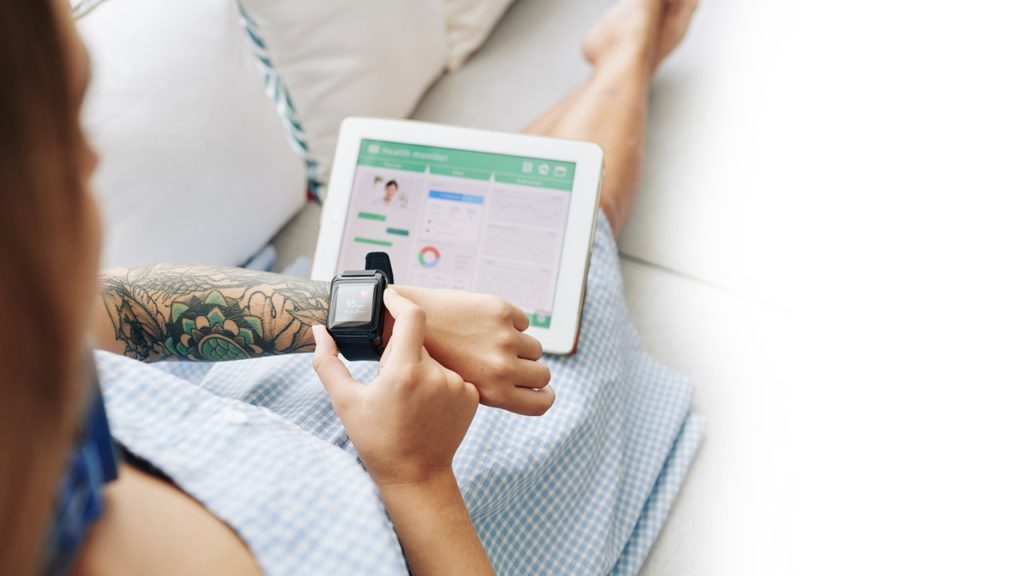 App engagement is a useful indicator of how motivated, or not, a patient is. If they keep using it after the first 2 weeks, then it's a good sign. Consistent engagement with an app is a positive indicator, especially if a patient is following every step required as part of a treatment plan.
Read more: The Anatomy of a Data-Driven Patient Engagement Platform
Because of the extraordinary strain in many countries on healthcare providers, app engagement data can also be used to understand how to allocate investment and resources. Motivated patients who are clearly following the relevant steps could benefit from more resources allocated to help them.
#5: Optimize services
Services can be optimized according to healthcare app engagement data. Patient feedback is equally useful. With more data gathered, and an analytics dashboard to process the information, healthcare teams can tweak and improve services in-line with what patients need, to ensure resources are allocated accordingly and patients are getting the best treatment possible.
#6: Enhance care coordination
Care coordination is one of the many logistical challenges healthcare providers deal with every day. One of the most effective ways to improve this is using mHealth apps. When apps are set up the right way, patients can connect more easily with healthcare providers, data can be shared, and therefore outcomes improved.
#7: Improve understanding of patient care outcomes
Another challenge is understanding why some patients have positive outcomes, and others don't?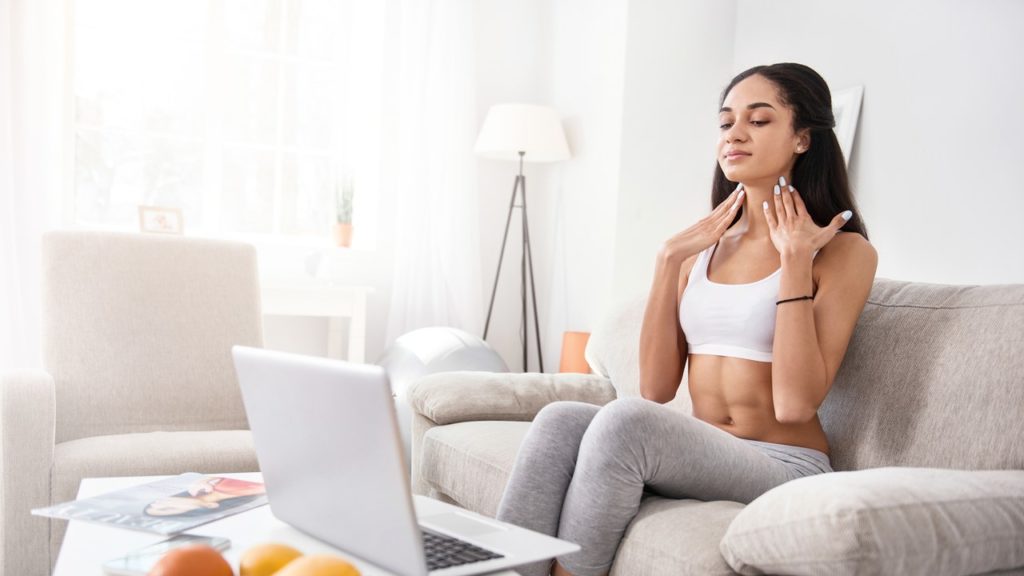 Traditional observational approaches aren't as comprehensive and advanced as new data gathering through mHealth apps. For example, traditional data points rely on 30-days re-admit guidelines.
Whereas with apps, doctors can benefit from a much wider range of data, such as observations of daily living (ODL) data, physical data inputs (e.g. from smartphone and physical IoT devices), and patients complement daily or weekly surveys. Hence the massive advantage of these apps, which is then dramatically enhanced with medical teams can process this data and turn it into something useful, thanks to big data analytics.
#8: Improve patients' EHR comprehension
To ensure patients can play a role in their own healthcare, they need to understand the basics of their clinical data. One of the most effective ways they can do this is using Natural language processing (NLP) tools.
According to Health IT Analytics, in 2017, researchers at Yale, UMass, and the VA applied NLP algorithms to electronic health record (EHR) data, linking up clinical terms with simpler definitions. In another study in 2018, published in JAMIA, equally positive outcomes were discovered, finding that "the NLP tool outperformed baseline systems in precision when presented with unlabeled evaluation data, showing the potential for NLP to enhance patients' engagement with their medical information."
Read more: Interoperability in Healthcare: Capabilities, Trends, and Comparison of EHR Providers
In other words, when patients can more easily understand medical information contained within an EHR (and therefore in mHealth apps), they will take the sort of actions medical teams want them to take. Health outcomes improve as a result.
#9: Set-up patient trials more easily, with AI
Big data analytics and artificial intelligence (AI), makes it easier to set-up clinical trials for new drugs and treatment plans. Data can be collected via mobile apps and wearable devices, which also reduces the need for patients to travel to specific locations. This also makes trials more realistic because they can be done within the context of the average patients' life, and therefore will generate more useful data points.
Read more: How to Get Data Ready for Artificial Intelligence in Healthcare
Maintaining data standards across apps and platforms
One final consideration is the fact that data standards need to be maintained when transfers are happening across apps and platforms. As part of this, Substitutable Medical Apps & Reusable Technology (SMART) needs to be used when developing with Fast Healthcare Interoperability Resources (FIHR). This way, mHealth apps can be developed more effectively on-top of patient portals, which is why data standards need to be maintained.
Interoperability is an essential aspect of this. Unless data is clean, and can be processed and moved across platforms and apps easily, useful insights are always going to be difficult to achieve. Alongside that concern, data needs to adhere to regulatory compliance and security needs.
WANT TO MAKE YOUR HEALTH TECH SOLUTION BETTER?
Learn how we help health IT leaders to harness the power of data to create patient platforms and mHealth apps.
Key Takeaways
User-friendly, expertly built and designed patient portals and mHealth apps are fast becoming part of the new norm for healthcare. The data from these apps helps providers improve patient journey's, care, medicine, and treatment plans, within the context of improving healthcare outcomes.
Patients, payers and providers all benefit from the introduction of these apps. As part of developing an app, companies need to have data prepared to ensure high levels of healthcare data interoperability and security.
The next story: The Anatomy of a Data-Driven Patient Engagement Platform
Top 5 handpicked by GreenM healthcare industry insights, cases and business recommendations in your inbox every two weeks. Hit the SUBSCRIBE button below to learn about health tech with our digest!
References:
https://healthitanalytics.com/news/how-to-use-big-data-analytics-to-boost-patient-engagement
https://www.sciencedirect.com/science/article/pii/S2213076416300124
https://www.marketsandmarkets.com/Market-Reports/mhealth-apps-and-solutions-market-1232.html
https://belitsoft.com/custom-application-development-services/healthcare-software-development/how-to-develop-a-patient-portal-features-to-include-in-your-mvp
https://anuitex.com/blog/post/key-insights-from-the-mhealth-app-development-industry
https://www.ncbi.nlm.nih.gov/pmc/articles/PMC5583043/
https://www.dr-hempel-network.com/digital-health-technolgy/5-challenges-in-developing-a-digital-health-mhealth-app/
https://searchhealthit.techtarget.com/definition/meaningful-use-stage-3
https://connectedmed.com/resources/patient-portal-the-primary-engagement-tool-employed-by-health-systems/
https://patientengagementhit.com/news/patient-portal-adoption-for-older-adult-patients-reaches-50
https://patientengagementhit.com/news/patient-portal-adoption-tops-90-patient-registrations-lag